Contact us
:
Please send all inquiries or comments to the email link below. We will forward your email to the appropriate person in the Connecticut Council who will reply to you.
If you prefer, send us a letter at:
Webmaster
CT Council Navy League
111 Nursery Road
Ridgefield, CT 06877
Thank you for your interest in the Navy League and in our Council.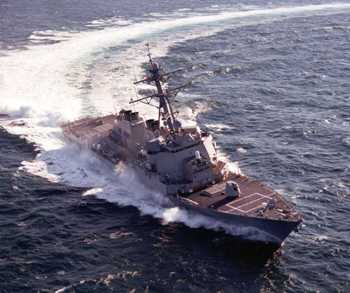 USS Winston S. Churchill (DDG-81), the adopted ship of the CT Council of the Navy League of the US (NLUS), undergoing trials off the coast of Maine. Left full rudder!